Weddings, Receptions, Rehearsal Dinners, Parties . . . Yes, We Do!
Imagine taking your vows in a spectacular setting overlooking one of New Hampshire's most beautiful lakes or nestled among the hills and mountains. For engagement parties, rehearsal dinners, cocktails and receptions, select from unique venues: a lush garden terrace, a sparkling ballroom with amazing views, a farm-to-table feast, or a paddleboat cruise surrounded by breathtaking mountain views.
Happy honeymooners, bridal parties and guests have many lodging options, from private cabins to luxurious resorts. For a destination wedding, there's endless activities, restaurants, water adventures, shopping, events, attractions, exploration and more, to tempt everyone at the wedding to stay and discover the Meredith Area.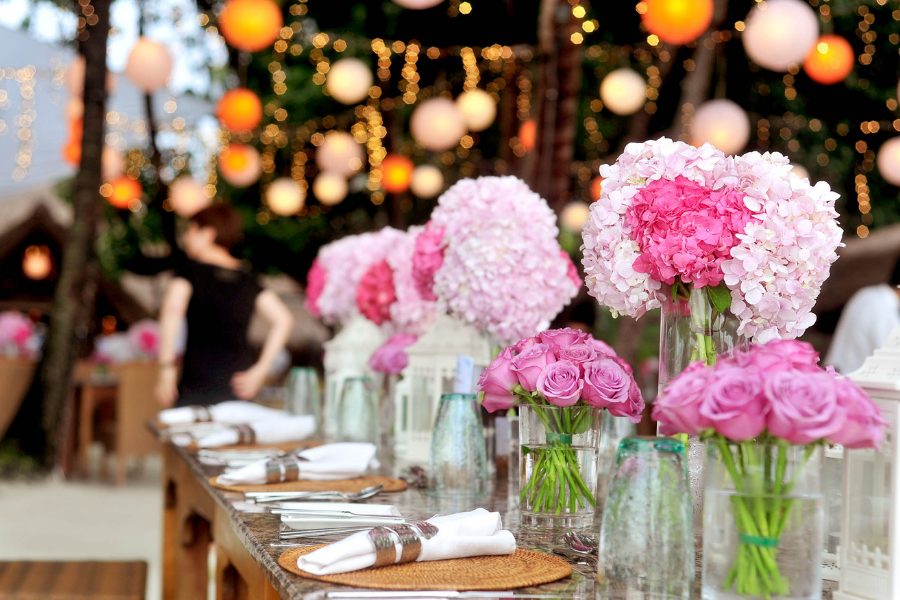 Conferences, Meetings, Retreats . . . Oh Yeah We Do Those, Too!
Consider hosting your small meetings or large annual conference right here in the Meredith Area. Maybe combine it with some sightseeing or fun recreational outings. Wow your clients with the scenic beauty of this majestic area, allowing them to completely relax. Or treat your staff to some teambuilding adventures, comfy accomodations and culinary delights.
The Meredith Area Chamber of Commerce team of professionals can help make your wedding and event memorable.
Email info@meredithareachamber.com or call us at (603) 279-6121.