Interested in participating in the 43rd Annual Lakes Region Fine Arts and Crafts Festival?

The Lakes Region Fine Arts & Crafts Festival is one of the oldest and most well respected events in the Lakes Region and is hosted by the Meredith Area Chamber of  Commerce!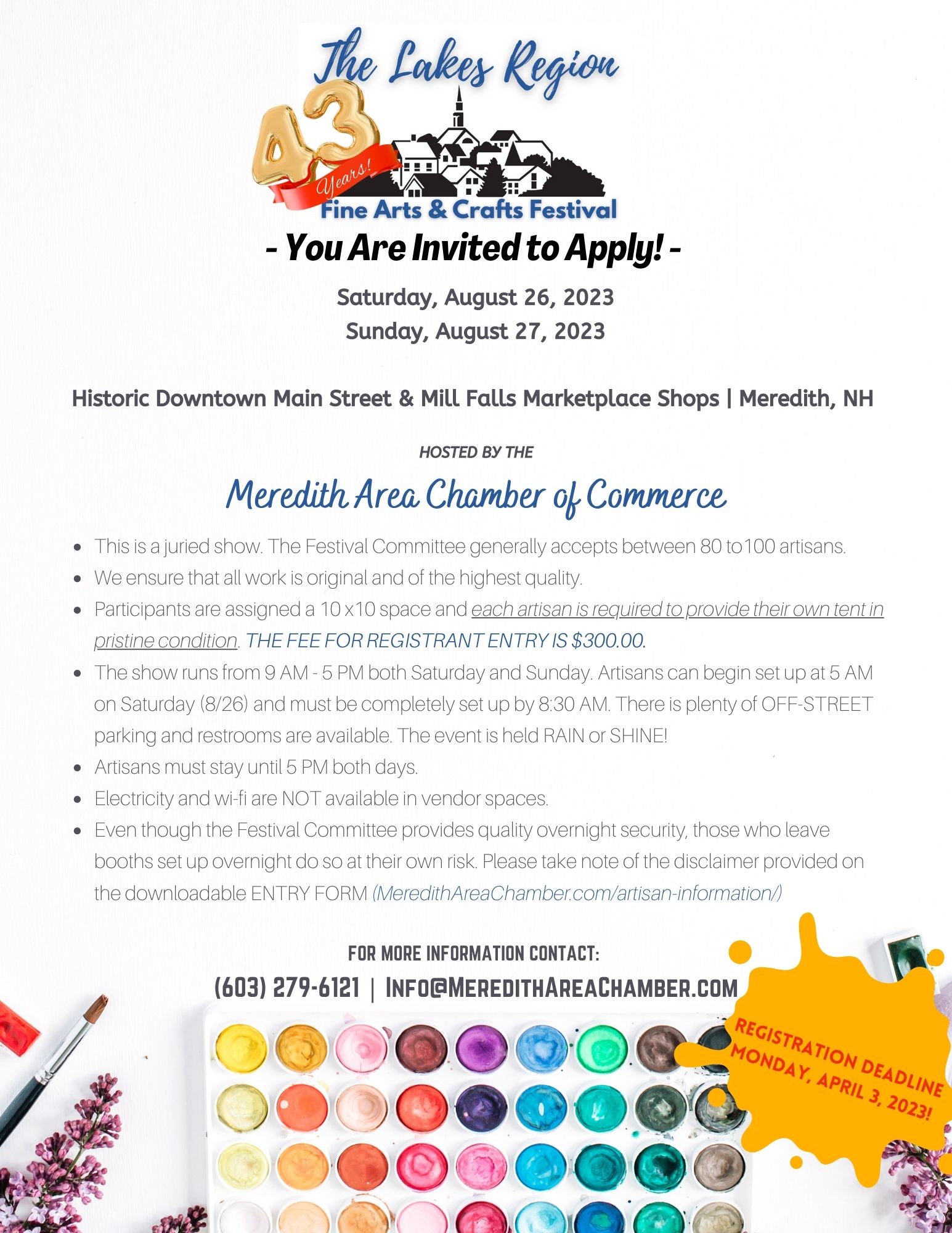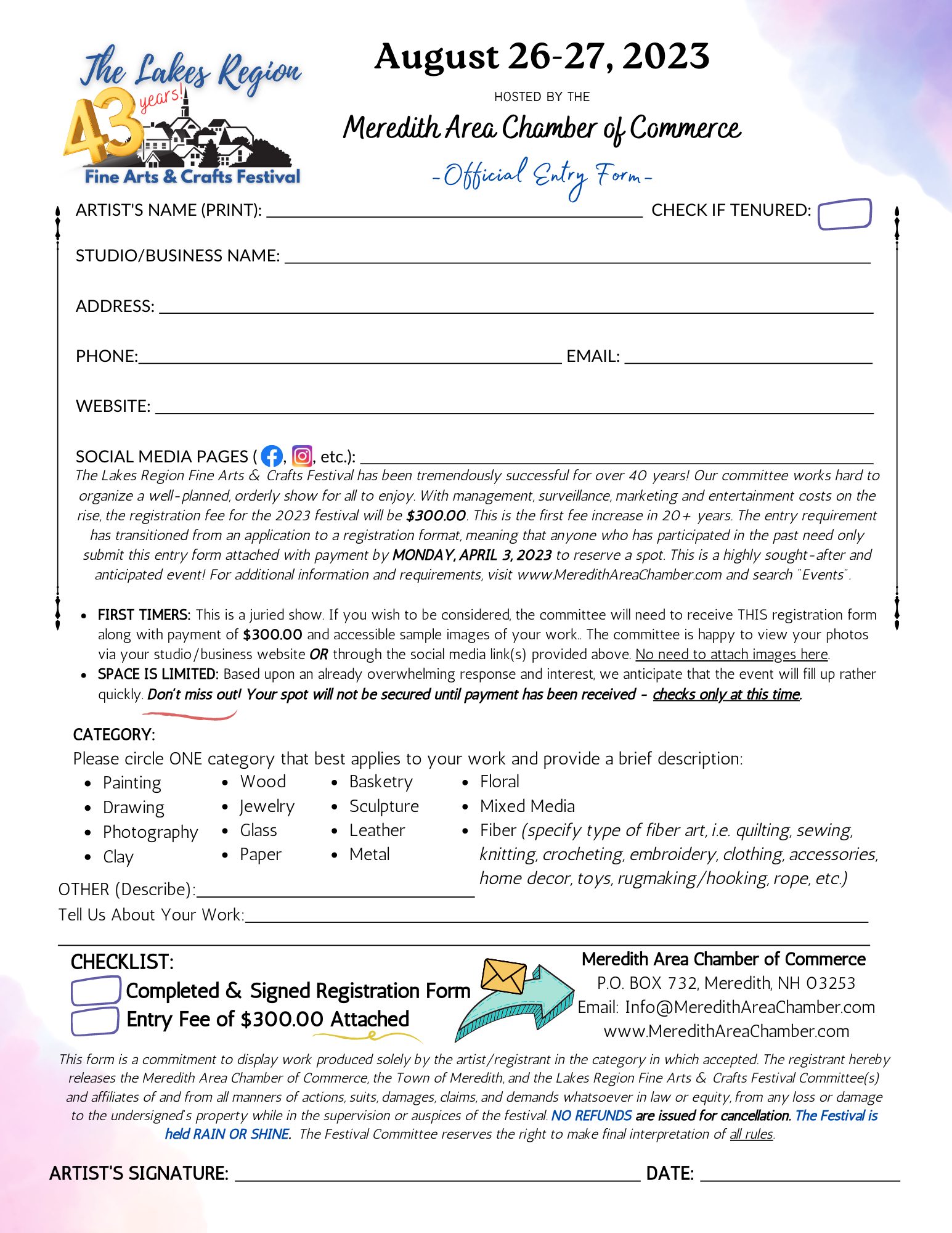 LOCATION
The Arts Festival is held amid our quaint Main Street and the Mill Falls Marketplace shops in downtown Meredith, NH.
THE DETAILS
-This is a juried show. We ensure that the work is original and of the highest quality. We generally accept between 85 and 100 artisans.
-You will be assigned a 10 x 10 space and are required to provide a tent in pristine condition. The fee to participate is $300.00.
-The show runs from 9:00 a.m. to 5:00 p.m. on both Saturday and Sunday. You can begin to unload your car and complete your set-up beginning at 5:00 a.m. on Saturday.  You must be completely set up by 8:30 a.m. There is plenty of OFF-STREET parking for you and restrooms are available. If you do not stay until 5:00 p.m. on both days, you may not be invited to return.
-Electricity and wi-fi are not available.
-Even though the LRFACF Committee provides overnight security, those who leave their booth set up overnight do so at their own risk. Please take note of the disclaimer provided on the official 2023 ENTRY FORM.
THE "VIBE"
The area is transformed into an outdoor art gallery! Musical entertainment fills the air and demonstrations and culinary delights add to the festive atmosphere as visitors stroll through artisan booth areas and the beautiful Meredith scenery. Please be respectful of our Main Street and Meredith area businesses, as they will be open during the festival and are happy to have you and your wonderful creations just outside their store fronts!
QUESTIONS? INTERESTED?
Contact the MACC Office Administrator, Stephanie Whiting
(603) 279-6121
Info@MeredithAreaChamber.com